Russian Schwarzenegger dies at 47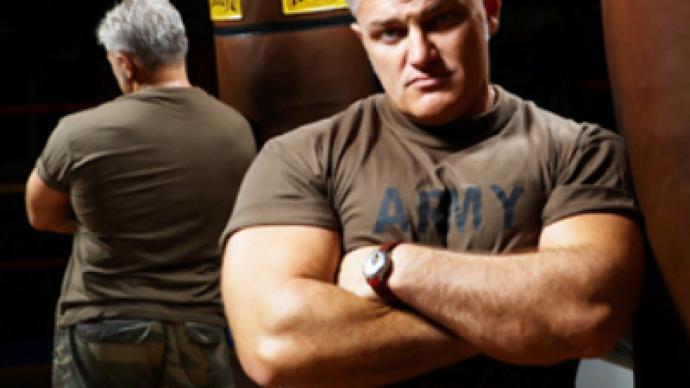 The heart of one of Russia's strongest men, Vladimir 'Dynamite' Turchinsky, suddenly stopped on Wednesday night. He was just 47 years old.
The official cause of death is not yet known, but the sportsman's manager, Elena Dari, told Interfax news agency that Turchinsky died of a heart attack in his home outside Moscow.
There were also reports that a day before he had undergone a plasmapheresis procedure in order to rejuvenate.
Turchinsky, who used to work as a bodyguard in his younger years, made his name in the middle of the 1990s, when he was a part of Russia's team on the International Gladiators TV show. This is where he's got his nickname – Dynamite.
He set a number of world records in strength athletics and occupied the position of president of the Russian Federation of Strength Athletics.
The athlete is included in the Guinness book of records for pulling a double-decker bus weighing 20 tonnes for 100 meters with only his left hand. He also managed to budge the 260-tonne-strong Ruslan cargo plane.
Turchinsky was also known as a showman and actor. He hosted a number of programs on Russian television – from sports to comedy shows and starred in 27 films.
He is survived by a wife and two children.
You can share this story on social media: