Russian pole vault champ lashes out at U.S. rival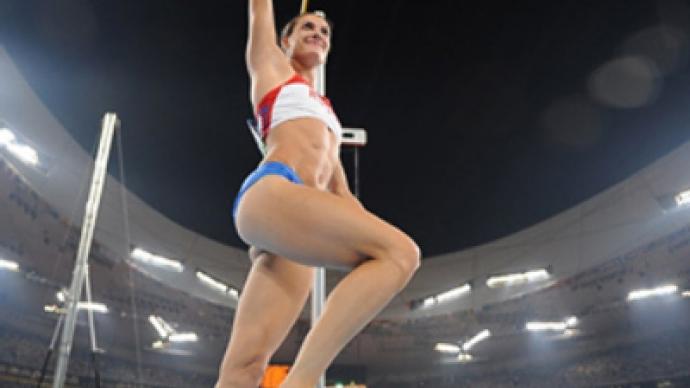 Russia's Olympic pole vault champion, Elena Isinbayeva, has criticised one of her main rivals for 'talking too much' before the event. After smashing the world record and claiming gold, Isinbayeva blasted her U.S. rival
"She has never beaten me. She is talking too much. So I didn't say anything. I just wanted to prove who is the best," Isinbayeva, who won the gold medal while Stuczynski had to settle for silver, told reporters.
Isinbayeva set the world record by soaring to 5.05 metres, while Stuczynski's best effort was 4.80 metres. Russian Svetlana Feofanova took the bronze with a best jump of 4.75 metres.
"I am not deaf. I can read interviews and hear what is being talked about. It made me really angry because I said, 'How is it possible to speak like this about me?' Isinbayeva said.
"When I found out, it wasn't nice first of all because she must respect me and know her place. Now she knows."
You can share this story on social media: