Russian biathlete grabs World Cup lead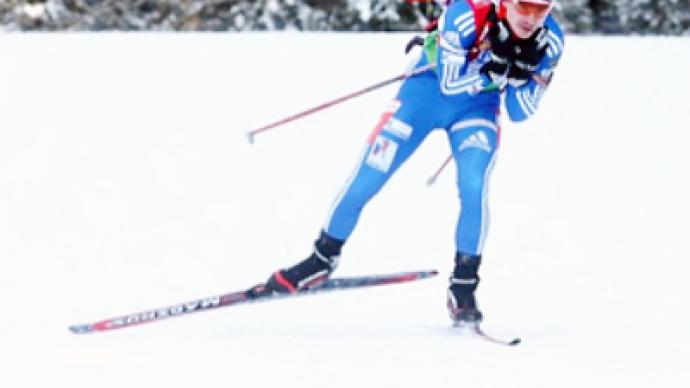 Russian Evgeny Ustyugov has made it to the top of the overall standings of the biathlon World Cup after winning the sprint event in Oberhof, Germany, on Saturday.
Ustyugov now shares first spot with Tim Burke of the US, who finished 19th, as both biathletes have 283 points.
Despite the extremely gusty conditions and three missed targets in the range, Ustyugov set a time of 28 minutes 45.0 seconds for the 10 kilometers.
It was the second career World Cup gold in the 10km pursuit for the 24-year-old as he triumphed at Pokljuka, Slovenia, in December.
Three-time Olympic champ Michael Greis of Germany ended up in second place, 2.8 seconds behind, after two penalty loops.
The perfect shooting of Sweden's Carl Johan Bergman allowed him to finish third, 8.2 seconds adrift of the winner.
You can share this story on social media: