Russia fourth in London Olympics medals count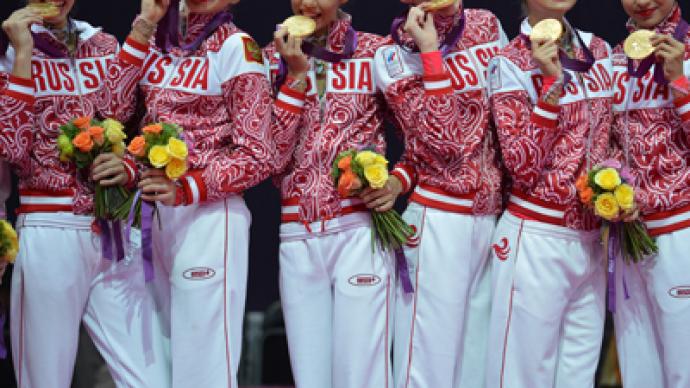 Team Russia have finish fourth in the overall medals count at the London Games, with 24 gold, 25 silver and 33 bronze medals in the bag.
The US turned out to be the most successful nation, winning an impressive 46 golds, 29 silver and 29 bronze. The Americans left their main rivals from China in second place and 8 golds behind, with 38 gold, 27 silver and 22 bronze.Meanwhile, 29 golds, 17 silver and 19 bronze propelled host nation, Great Britain, to third spot in the medals count.Russia missed out on the top 3, despite winning one gold more than at the previous Games in Beijing 2008.The team fell just one medal short of fulfilling the medal target of 25 golds from the country's sporting officials. The Russians also look quite solid in the total number of medals as they made 82 podium appearances. It's the third best result among all competing nations after 104 medals from Team USA and 87 by the Chinese athletes.
You can share this story on social media: