American gymnasts prove too tough for Russia
Published time: 31 Jul, 2012 19:16
Edited time: 31 Jul, 2012 23:16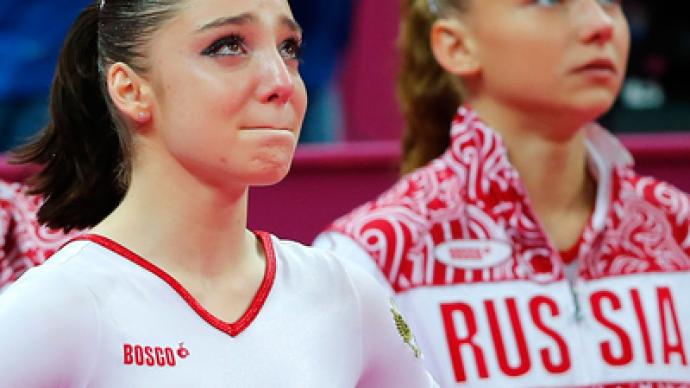 It was a battle between two old rivals in gymnastics, but an unmistakable performance by Team USA dealt a blow to the Russian girls' gold medal hopes, leaving them behind.
The Americans scored 183.596 Tuesday, a whopping five points ahead of Team Russia, which was made up of Victoria Komova, Aliya Mustafina, Maria Paseka, Anastasia Grishina and Kseniya Afanasieva – the only one with Olympic experience. Romania claimed the bronze medal some two more points behind.
Team USA had come into the last two Olympics as world champions, but each time left the competition goldless. This time around, the rest of the world hardly stood a chance.
The team, consisting of Gabrielle Douglas, Mc Kayla Maroney, Alexandra Raisman, Kyla Ross and Jordyn Wieber, opened with a barrage of booming vaults, held their own on the uneven bars and slightly increased their lead over the Russians, snapping on their heels, on balance beam.
But by the time they got to floor exercise, the seemingly bonded Russians failed two of their three performances and stood in tears on the sidelines, turning the final event into America's victory party as the winners celebrated their first Olympic gold medal in women's gymnastics since 1996.