Russia to apply for 2023 Rugby World Cup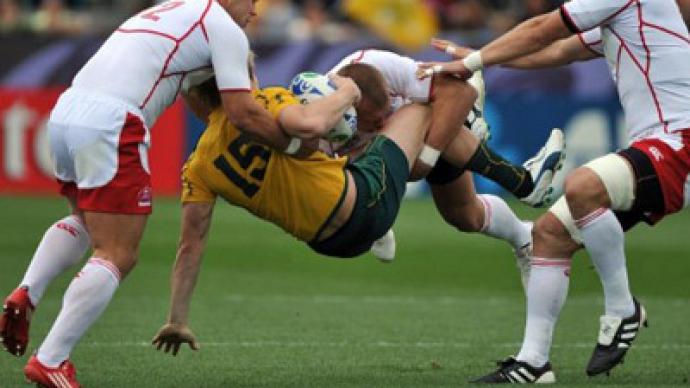 Russia, who have just made their debut at the biggest rugby event on the planet, are to bid to host the 2023 World Cup.
­The president of the Russian Rugby Union, Vyacheslav Kopiev, voiced the decision at the organization's executive committee meeting on Thursday.
The Rugby Worlds are held every four years, with England staging the event in 2015 and Japan in 2019.
Team Russia lost all their four games at their maiden World Cup, which is now underway in New Zealand, but managed to make a good impression, collecting eight tries – more than any other debutant.      
Meanwhile, Russia are preparing to host the 2013 World Cup in Rugby Sevens, which is now an Olympic discipline.
According to Kopiev, the Russian team's task is to win the home event as they are one the leaders in the sport.
Russia is going to host a number of massive sporting events in the next couple of years, including the 2014 Sochi Winter Games and the FIFA World Cup in 2018.