Russian volleyball squad snatch Olympic ticket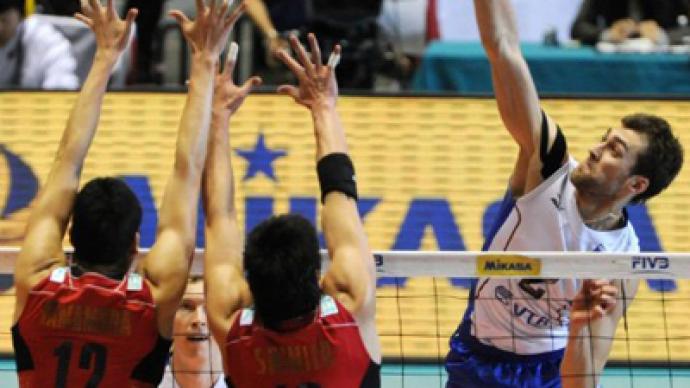 The Russian men's volleyball squad's solid display at the FIVB World Cup has allowed them book a place at the London 2012 Games.
­Vladimir Alekhno's team beat hosts Japan in straight sets 3-0 (25:23, 25:16, 25:23) to go top of the World Cup standings. "It was a very interesting match for us tonight," Russia's Maksim Mikhailov told the tournament's official website. "Even though they lost in three sets, the Japan team played well and had good defense. They received good support from their fans here".Just like Poland, the Russians have 24 points after nine games, but they are head due to a better ratio of won and lost sets.  Victories in the upcoming games against Iran and Poland will grant Team Russia their third World Cup title.The Russians, who missed on medals at this year's European Championships in Austria, made it to the event only because of the wildcard granted to them by the volleyball's international governing body, the FIVB.