You are what you drink: St Pete scientists crack Chinese Olympic secret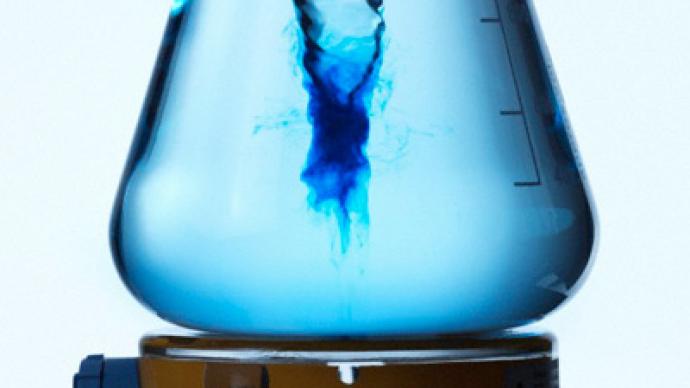 The scientists from Saint Petersburg's Physical Culture Research Institute have discovered a way to make a special water, just like the one the Chinese athletes drank during their super-successful home Games in Beijing 2008.
According to Institute's deputy director, Professor Konstantin Korotkov, he and his colleagues have developed a device with a graphene filter, which creates structured water.The effect of the long term use of the liquid is to optimize the energy metabolism in the human body. This seriously improves the performance capabilities of athletes and decreases their recovery time after exercise by 15-20 per cent. The structured water has been tested on students at the Olympic Reserve School in Saint Petersburg during the last month, proving its amazing capabilities.  "Our institute will transfer all the data we've obtained to the science department of the Russian Sports Ministry," Korotkov told ITAR-TASS news agency. "The experiment will be continued at the level of the Olympic team now.""Honestly, we didn't expect that structured water will have such a huge positive impact on the body of athletes. This is an amazing result," he added. Another professor from the Physical Culture Research Institute, Sergey Glushakov, stressed that the advantage of structured water is that it's not a form of doping – therefore, it's not banned by the World Anti-Doping Agency.Chinese athletes topped the medal count in Beijing, winning a total of 100 medals, including 51 golds.Drinking some kind of special water is reported to have been among the reasons for that achievement. And the St Pete researches believe Team Russia would be able to be equally successful at the home Winter Games in Sochi 2014.
You can share this story on social media: