Russian claims Rubik's Cube speed solving Euros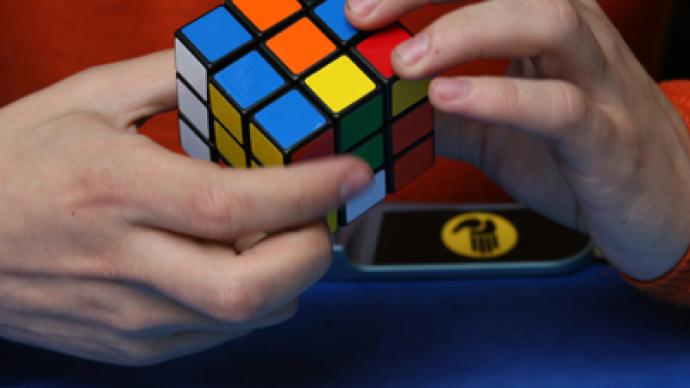 Russia's Sergey Ryabko has won the European championship in Rubik's Cube speed solving in Wroclaw, Poland.
­Ryabko beat 300 competitors from 26 countries to put his hands on his second career continental title. He needed 8.89 seconds to solve the puzzle, with second-placed Mats Valk of Holland finishing at 9.21 seconds. Home crowd favorite Michal Pleskowicz settled for an upsetting bronze, with the Pole's result being far off his world record of 6.11 seconds.2012 saw the fifth running of the European Championships in Speed solving, which is held every two years. The traditional 3х3 Rubik's Cube is the main event of the tournament, but the participants also compete in other disciplines, including 2x2 and 7x7 cubes as well as solving the puzzle blindfolded or using legs instead of hands.Rubik's Cube is a 3-D mechanical puzzle, which was invented by Hungarian sculptor Erno Rubik back in 1974.
2012 European Speedsolving champion, Sergey Ryabko of Russia (Image from gyroscope.ru).