Poker officially accepted as mind sport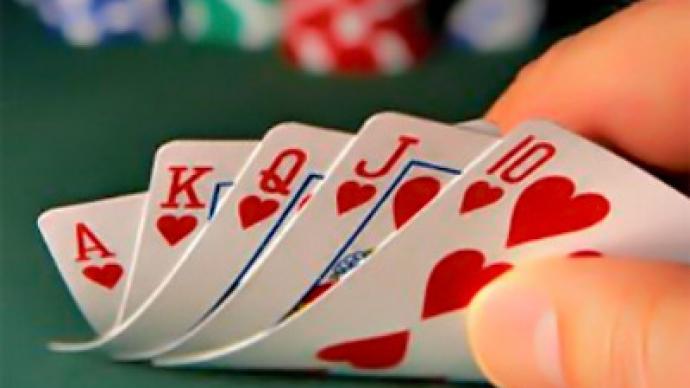 The card game of poker has been officially accepted by the International Mind Sports Association at the organization's congress held in Dubai, UAE. It is now considered a mind sport just like chess or bridge.
The International Poker Federation, headed by author and poker enthusiast Anthony Holden, was the one taking care of the process of recognition.
Poker has a chance to be showcased at the World Mind Sports Games, which will be held in London, England, in 2012 at the same time as the Summer Olympics.
"The IFP deserves our thanks and congratulations. I believe that history will show this was a key moment for poker. All over the world the game has been faced with governmental controls and other obstacles. Yet it is obvious it calls for qualities and skills that go far beyond a capacity just to take a chance," Pokernewsboy.com cited Doyle Brunson, an advisory board member for the IFP.
Poker, which is deemed a form of gambling in Russia, was removed from the country's sports roster by a federal law in July 1, 2009. The authorities feared that the banned casinos would use "poker club" signs as a way to cover up their illegal activates.
The decision of the Ministry of Sport, Tourism and Youth Policy of Russia, in fact, forced the professional poker players go underground. However, the acceptance by the IMSA may now change the fate of the game in the country.
Back in 2009, Russian Minister of Sports Vitaly Mutko hinted that poker's status may be restored if the interested organizations show perseverance in the issue.
You can share this story on social media: