Grand Moscow Regatta marks 50th anniversary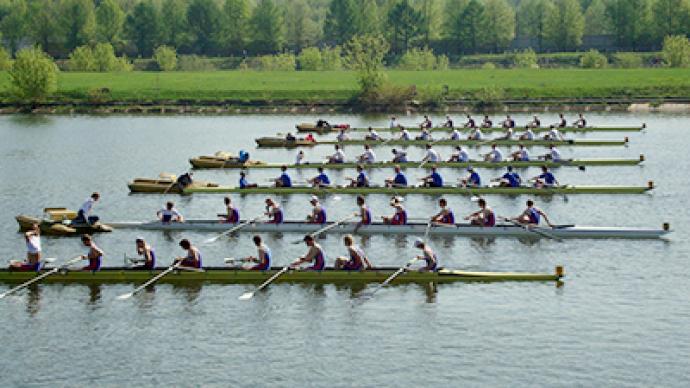 Rowing in Russia now may be a far cry from its glory days, but the new-look national team has continued preparations for London 2012 Olympics as they tested the water at the Grand Moscow Regatta.
There was a good reason to celebrate on the water of the Krylatskoye Rowing Canal as the Grand Moscow Regatta marked its 50th birthday.It is also traditionally titled as international, but only athletes from the former Soviet Union are taking part these days.However, three-time Olympic Champion Vyacheslav Ivanov remembers when things were different."When the regatta began 50 years ago, a lot of foreign rowers came to take part. Back then, the Soviet Union was a force to be reckoned with in the sport, including an outstanding performance at the 1960 Olympics in Rome. But nowadays I only come to watch, and try to evoke some sweet memories," Ivanov said. The popularity of the Moscow event has been growing slowly but surely with the locals.However, the line-up leaves much to be desired in terms of attractions, with the world's best going to last months' World Cup leg in Munich instead.Russia sat it out in their bid to lend at least some star power to their home race, with coach Samvel Arakelyan hoping for a brighter future for the Regatta."I think this event is a promising one. All we need to do is change the timing, so it won't overlap with the World Cup legs, and the sport's leaders will come, because good organization is already in place," Arakelyan stressed.Russia's Olympic squad have been training together for just 18 months and are far from favorites for next summer's London games.But a couple of names could well be in contention for podium places. Among them is quadruple sculls Olympic Champion Sergey Fedorovtsev, who also shone in Moscow.Yulia Levina claimed bronze in the women's sculls in Sydney 11 years ago, and is also a medal hope for London."Well, I'm not in my top form now. We are still preparing. But every race gives you food for thought and analysis. And this regatta is also important for us," Levina said. There are just under 14 months to go before the London Games and Russia are racing against time to get ready.Their next stop is the Second World Cup event in Hamburg, in Germany on June 17.