Sochi 2014 preparations "ahead of schedule"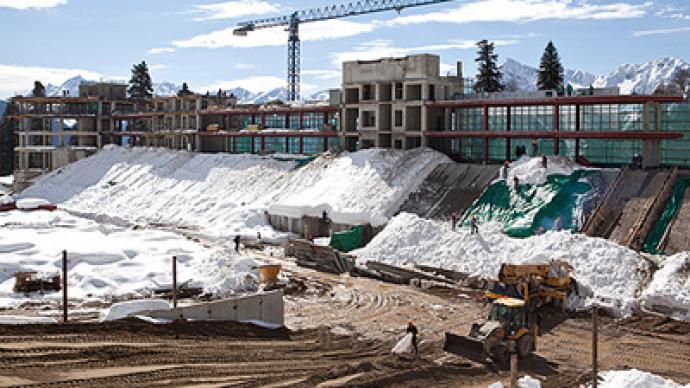 Preparations are ahead of schedule for the Sochi Winter Olympics in 2014 according to the man in charge, Dmitry Chernyshenko.He has relayed this information to the International Olympic Committee chiefs.
"We are within budget and on time. In some areas we're ahead of our ambitious plan. This is the biggest construction site in the world. Yesterday, during the venue tour, I visited the Olympic park in London, where 10,000 constructors are working. While in Sochi we've already got 42,000 construction workers going day and night to deliver our ambitious project – the most compact and efficient Olympic infrastructure," Chernyshenko stated. He met up with the IOC officials on a visit to London, which is hosting the summer games next year.Chernyshenko stressed that the Sochi Olympics organizers will be learning lessons from their London colleagues. "With our bidding campaign, we were inspired by the success of the London bidders and organizers," he said, adding: "You know, there are many similarities between out projects – in terms of what we are learning from the London organizers." Meanwhile, the Sochi Olympics organizers have promised to bring winter to an iconic London landmark during the 2012 Summer Games. An ice-rink will be installed at the entrance to Hyde Park. Unveiling the plans, Dmitry Chernyshenko said visitors to the Sochi World attraction will "come to the winter during the hot summer.'' Chernyshenko declined to disclose the cost of the Sochi Center project, but stressed it will be self-sustaining.
You can share this story on social media: