Love over gold: Lithuania blocks Russian woman's Olympic dream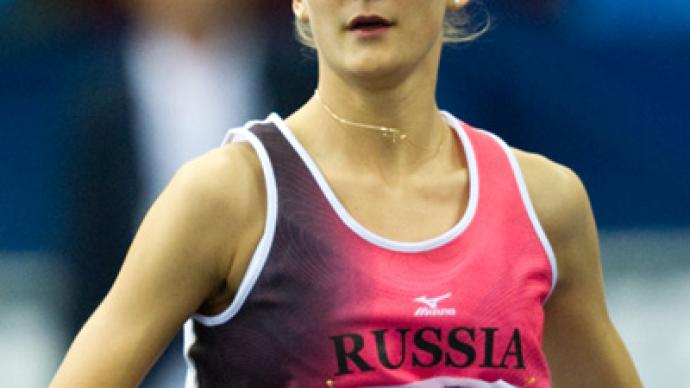 Pentathlete Donata Rimsaite, who took Russian citizenship last year, won't be able to represent her new country in London 2012 due to the decision of the General Assembly of the Lithuanian Olympic Committee.
The president of the Lithuanian Modern Pentathlon Federation, Viktoras Majauskas, threatened to resign if the assembly's delegates came up with any other ruling.As a result, 49 votes out of 75 were cast in favor of an Olympic ban on the 23-year-old.  Rimsaite was present at the hearing and left the room in tears. She had decided to switch citizenship in order to stay closer to her husband, who is Russian.  "It's always easier to condemn than to understand," she told Delfi.lt. "I love the man I live with. First of all, I'm not an athlete, but a woman. The most important goal of every woman is family. There are many examples when athletes changed their country and avoided condemnation. I didn't abandon my Lithuanian roots. All of my wins will always be associated with Lithuania. Most people close to me know that I really miss my country. But love is a great force."The Lithuanian sporting officials' decision means Rimsaite will not be allowed to compete in the Olympics under the Russian flag until Rio 2016. According to media reports, the Russian side are now planning to address the Court of Arbitration for Sport in Lausanne, Switzerland, to resolve the issue.
You can share this story on social media: