First quadruple Lutz recognized in figure skating history
Published time: 27 Oct, 2011 13:15
Edited time: 27 Oct, 2011 17:15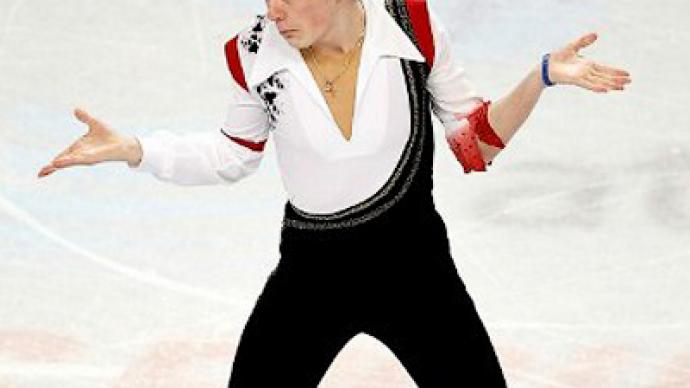 For the first time in the history of figure skating, a quadruple Lutz jump performed at a sanctioned competition has been credited in the US.
American Brandon Mroz pulled off the feat back on September 16 during the Colorado Springs Invitational.
However, it took the sport's officials almost six weeks to credit the jump and only after footage of it was posted on YouTube.
20-year-old Mroz participated in the World Championships in 2009, taking ninth place.
Quadruple toe loops have become commonplace over the last 20 years, but until September 16, nobody had been able to perform a Lutz in four turns.
American Michael Weiss and Russian Evgeny Plushenko tried in vain to include this jump in their routines, while another Russian, Vladislav Sezganov, consistently pull off the quadruple Lutz during training.