Putin promoted in judo hierarchy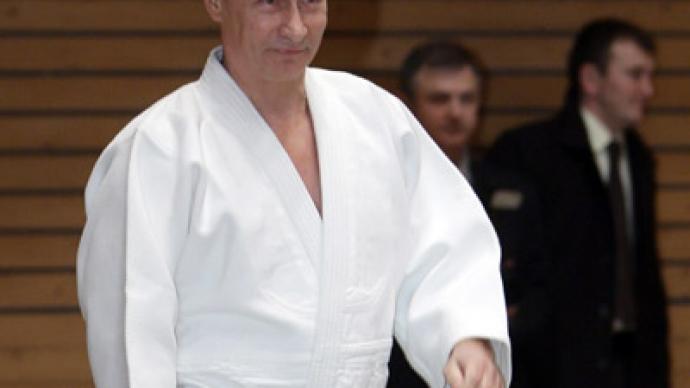 The International Judo Federation has promoted Russian President Vladimir Putin to 8th Dan grade, the equivalent of the prestigious red-and-white belt.
"It is a great honor for our international federation, as well as for the entire judo community, to count among us a very high personality of his reputation and standing," the IJF quotes its President Marius  L. Vizer as saying. "President Putin represents a high expression of judo values in the world," Vizer noted.There are ten Dan grades in judo, with the tenth being the highest – so the Russian president, who celebrated his 60th birthday this weekend, knows there is still room for improvement.In the 1970s, Putin was awarded a Master of Sports in both judo and sambo, but he always described judo as his favorite sport, and continues to practice it. In 2004 he co-authored a book about judo, published in Russian under the title Judo with Vladimir Putin and in English as Judo: History, Theory, Practice. The book was later made into a film.
You can share this story on social media: