Putin to see Team Russia off to London 2012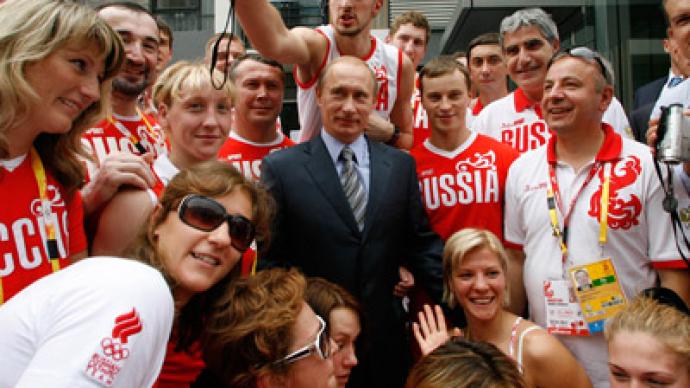 President, Vladimir Putin, will say some inspiring words to the Russian Olympians before their departure for London 2012.
The athletes are awaited the in Kremlin for the official send-off ceremony on Saturday, July 21.In addition to meeting with the head of the state, the Olympians, coaches and sporting officials will lay flowers on the grave of the Unknown Soldier and hold a photo-shoot on the Red Square. Some of the Russian sportsmen are already in the British in the capital, while the majority of the team are expected to take off for the Games on July 24 and 25. The line-up of Team Russia at the Olympics will consist of 436 athletes, 208 men and 228 women.Prime Minister, Dmitry Medvedev, is going to lead the country's delegation at the upcoming Games, while Putin, earlier, said that he may also arrive in London, but it'll be "a private visit." The opening ceremony of the XXX Summer Olympics is scheduled to take place on July 27.
You can share this story on social media: