Coaching legend begs Putin to save Russian figure skating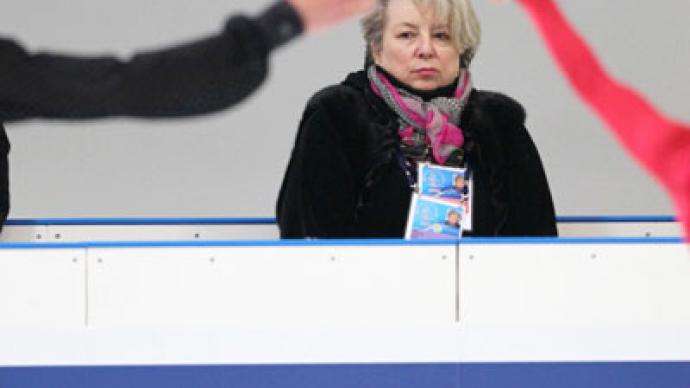 Legendary coach Tatiana Tarasova has written an open letter to Prime Minister Vladimir Putin, appealing to him to save Russian figure skating.
According to Tarasova, the sport is in danger as the CSKA Ice Palace could soon be given to the CSKA Moscow hockey club.  
"If the entire complex is handed over to the CSKA hockey club, our skaters will be left without a training camp," the letter said. "I am convinced that transferring this state property to a commercial enterprise would cause irreparable harm to the CSKA figure skating school and, frankly, it would destroy CSKA figure skating altogether."

"We can still help the hockey club by building a new arena in a different place for them," the note added.
The coach stressed that the CSKA figure skaters have brought their country over 120 medals at the Olympic Games, as well as World and European Championships.
Currently, about 400 figure skaters train in the CSKA Ice Palace, with classes held from 7 am til 9 pm.
The management of the CSKA Moscow hockey club intends to demolish the Ice Palace, and build a brand new hockey arena for 15 thousand people in its place.
This would mean a gymnasium, swimming pool, tennis courts, palace of martial arts, medical and sports clinic and many other facilities would be wrecked, harming not only figure skating, but other sports as well.  
Tatiana Tarasova is one of the most respected coaches in figure skating history. The 64-year-old has trained many Olympic champions for Russia and other countries, with the likes of Aleksey Yagudin, Shizuka Arakawa, Irina Rodnina and Alexander Zaitsev among her students.