Plyushchenko strikes winning comeback at Russian champs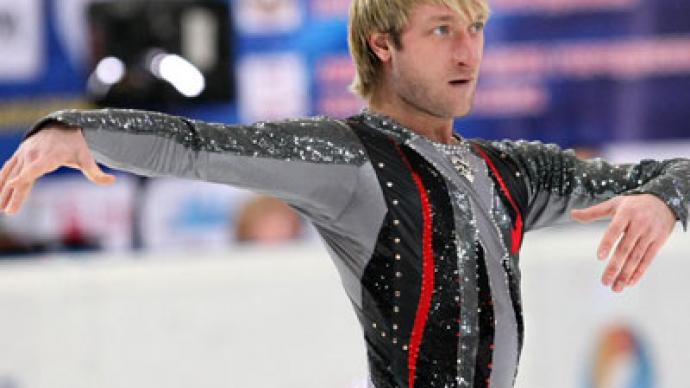 Russian figure skating star Evgeny Plyushchenko is once again on course for the Sochi Olympics in 2014. The 2006 Olympic champion successfully returned to the sport by winning the Russian national championship for the ninth time in his career.
The three-time world champion beat all of his rivals in the capital of Russia's Republic of Mordovia Saransk by taking the men's singles title with a total sum of 259.67 points, despite a knee injury. "It was hard tonight, very hard I would say. I skated the short and free program in my dreams this night. I was very nervous before it," he said adding: "I'm far from being perfectly fit now.""All-in-all, I'm satisfied to have made a quadruple jump and two triple axels. I made a mistake while performing the lutz, but this was due to physical problems. The skating was emotional though," he added.Artur Gachinsky finished in second with 249.58 points, while Sergey Voronov completed the podium with a result of 240.79.
You can share this story on social media: