Russian Paralympians under fire in London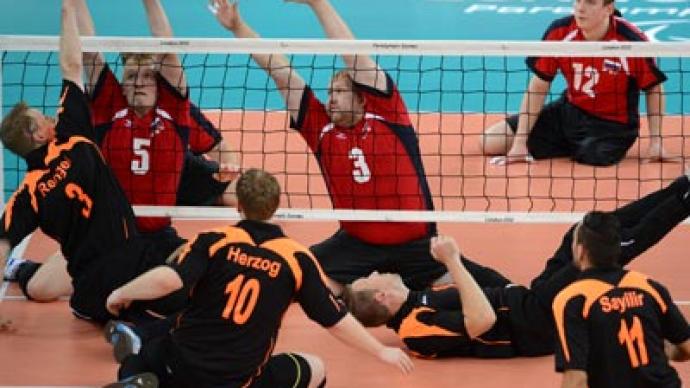 Russia's sitting volleyballers claim a gun shot was fired at the team's bus while they were on their way to the stadium at the London Paralympics.
­According to Vesti.ru, the attack took place on Tuesday before Russia's group stage game against Morocco.
The windscreen in front of the driver was pierced – by what the volleyball squad and Russia's Paralympic Committee believe to be a bullet – as the bus was approaching the ExCeL arena.
Meanwhile, the police in London have different view of the incident, which they are treating as an act of hooliganism.
"According to the British police, it wasn't a gun shot, rather a stone thrown at the bus," Vladimir Lukin, Russia's Paralympic Committee president, told ITAR-TASS news agency. "This is questioned by the Russian athletes and coaches. However, we were told that the British sincerely apologized for the incident and that they'll do their best to provide proper security for the Russian delegation till the end of the Games."
Nevertheless, the search for the perpetrator is on.
The Russian volleyball team staff said the players' morale wasn't broken by the attack, which was later proven as they beat Morocco, 3-0 (25-13 25-8 25-11).