Yaroslavl bids farewell to volleyball coach Ovchinnikov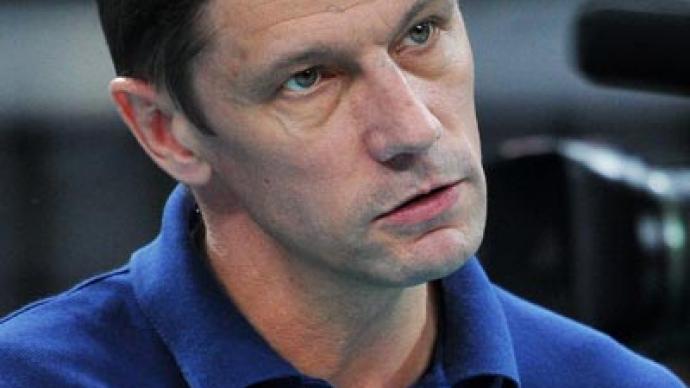 The funeral of the Russian women's volleyball coach, Sergey Ovchinnikov, who allegedly committed suicide after a poor Olympic display, took place in the Russian city of Yaroslavl.
The squad members as well as officials from the country's volleyball federation were present at the memorial service.The coach was then buried at the Leontievskoe cemetery in the city of Yaroslavl, where his family and many friends live.Ovchinnikov was found hanged in a hotel room during a Dynamo Moscow training camp in Croatia on August 29. He was 43 years old.There has been no official announcement on the cause of death yet, but suicide remains the primary conclusion."Sergey was a true leader, who knew how to make the players follow him and greatly influenced the development of our club," Sergey Shlyapnikov, founder of Yaroslavl's Yaroslavich volleyball club, told RIA Novosti. "Being a coach is a very heavy burden. And living through every defeat like a disaster is in the nature of every good coach. I think he couldn't cope with this pressure. It was too much.""We've lost a good trainer, a good player and a good friend. May he rest in peace," he added. The Russian women's volleyball squad entered the London Games as one of the favorites. But the team missed out on medals, losing 3-2 in the quarterfinals to future Olympic champions Brazil, which was considered a major upset.