Olympic family mourns death of Canadian ski crosser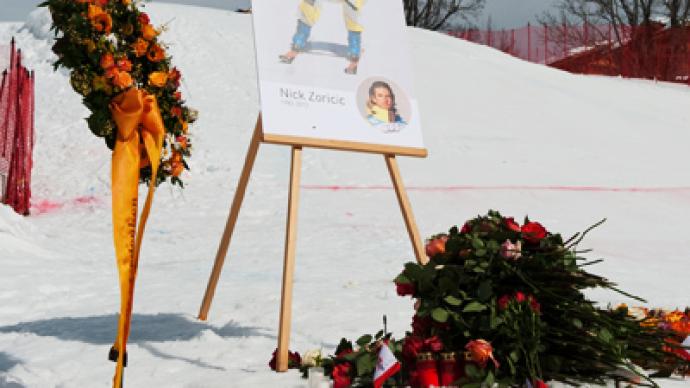 World sports community is mourning Saturday's tragedy at a Ski Cross World Cup event in Switzerland, which took the life of Canadian Nik Zoricic.
The 29-year-old died from head injuries sustained when he crashed into safety netting on landing wide right off a jump approaching the finish line at Grindelwald, a regular venue on the ski cross international circuit. Zoricic was treated by doctors before being airlifted to a hospital at Interlaken. He was pronounced dead a few hours later as a result of "severe neurotrauma," the International Ski Federation said in a statement. The organization's secretary general Sarah Lewis said Zoricic's death had been "a terrible, tragic accident," before adding, that "all the safety measures were in place."International Olympic Committee President Jacques Rogge described Zoricic's death as "a very sad day for the whole Olympic Movement.""He was a young gifted athlete who tragically died doing the sport he loved,'' Rogge said in a statement. "Our thoughts are with his family, his friends and his fellow competitors."Meanwhile, Alpine Canada President Max Gartner has called Saturday's crash "a freak accident," meaning that such accidents are extremely rare in sports."It doesn't happen often but it's devastating. We look at all our athletes as members of our family, so it's hard." Zoricic's death will continue a debate on safety in skiing, particularly in the relatively new disciplines of freestyle skiing. It has been just two months aince Canada's Winter X Games champion Sarah Burke died from injuries sustained while training in Park City, Utah. She was also 29.
You can share this story on social media: