American freestyle skier triumphs at World Cup stage in Moscow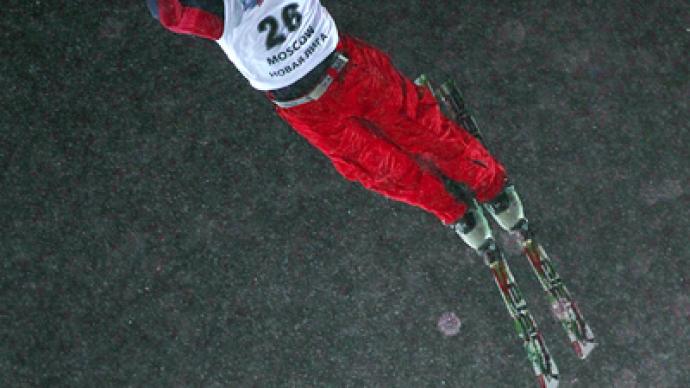 American Emily Cook and Belarusian Anton Kushnir have won the Moscow stage of the freestyle skiing World Cup in the capital's Gorky Park.
Before answering the question of why Moscow's stage of the World Cup is like no other in the world, a recap of the action is needed. Starting with the women, where American Emily Cook powered to only her second-ever World Cup stage win. She must relish her trips to Moscow, as her first win took place here too, three years ago. "It's really crazy here in Moscow. It's so much fun. The organizers did a great job. Even though the weather was terrible they made sure that everything was OK and all the athletes were safe. We're really happy to be here," Emily Cook said.    Over on the men's side, Russian Ilya Burov finished in sixth place, which turned out to be the best result of the season for the home team.Belarusian Anton Kushnir added a seventh World Cup Stage victory, another garland in an already illustrious career. "The competition here in Moscow is very different from the rest of the World Cup Stages because it's the only place where we compete on a ramp in the center of a huge city.  It's psychologically very difficult, so it is a very special victory," Anton Kushnir said. Russian freestyle skiers might not be among this sport's elite just yet. However their country is one of the leaders in making this spectacular show a favorite for the fans.It was the third time that Moscow has hosted a World Cup stage, which is no easy thing given that the Russian capital sits on almost entirely flat terrain. You cannot move mountains, but in organizational terms that is what happened, with the construction of a huge ramp right in Gorky Park, in the city's center.And it certainly ramped up the interest among spectators, with thousands flocking to the venue.The Russian stage of the Freestyle Skiing World cup remains the only inner-city venue of this competition. Organizers hope that the temporary ramp will become permanent and that skiing events in central Moscow will become as regular an event as the city's winter snow.
You can share this story on social media: