Russian Sports Minister vows harsh measures after Olympics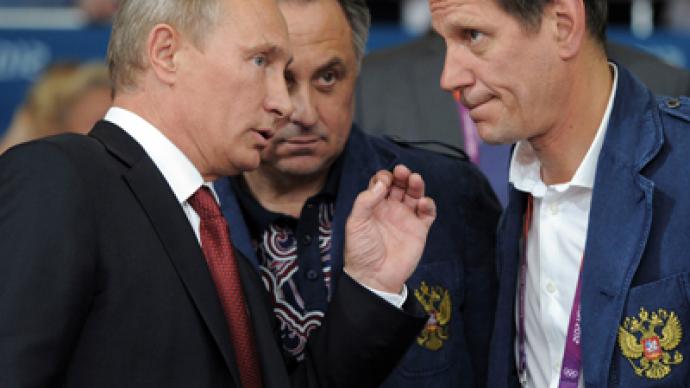 The level of readiness of some of the country's athletes for the 2012 London Olympics was unsatisfactory, Russian Sports Minister Vitaly Mutko said.
"In some sports, there'll be very strict measures applied after the Games," Mutko told Interfax news agency. The minister didn't specify the sports in question, but said that, in general, Team Russia is still meeting its expectations for the 2012 Olympics.  "I calculated that we don't fight for medals in 120 or 130 events," he said. "And the competitions in the sports in which we aren't particularly strong are mainly held in the opening days of the Games. For example, in rowing there's 14 sets of medals, 18 sets in cycling and 34 in swimming." "It's almost like war for us," he added. "The main thing is to get to the end and all the disciplinary decisions will be made later." Team Russia has earned 28 medals at the Olympics so far, but has yet to make a solid showing in gold victories. Russia has topped the podium in London only three times so far, all for gold medals in men's judo.
You can share this story on social media: