'Don't call me King' – Russian biathlon hero Malyshko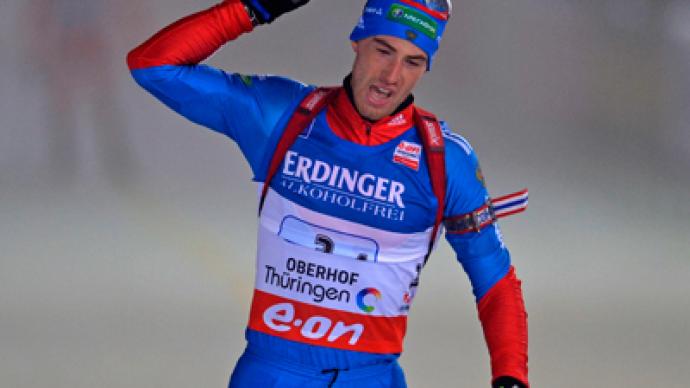 Russian biathlete Dmitry Malyshko remains modest despite having bagged two golds at the World Cup stage in Oberhof, Germany.
"I don't like the title of 'Oberhof King,' and I feel the same about 'Oberhof Prince,'" Malyshko told the Russian Biathlon Union's website. "This is sports; this is biathlon. You win today and somebody else will be on top tomorrow. For me, it's just a successful performance."  The 25-year-old won the 4x7.5-kilometer relay with the Russian on Friday before leaving everybody behind in Saturday's 10-kilometer sprint. "I was really worried that I won't have enough time to recover after Friday's battles," he said. "And I was right – today I went to the start feeling really tired. So from the first lap I tried to save some strength for the finish, as I knew it'll be hard. The track also came up with a 'present' as it was very crusty. It was even more important to maintain concentration as one could fall any second."The win propelled Malyshko to sixth place in the World Cup's overall standings, with 264 points to his name.The Russian may well continue his Oberhof reign on Sunday in the 12.5-kilometer pursuit.
You can share this story on social media: