Lithuania deny US ice dancer Tobias citizenship…and Sochi 2014 dream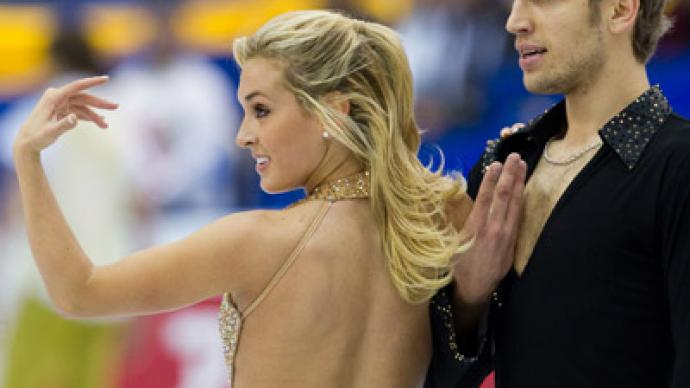 Lithuanian President Dalia Grybauskaite has found no grounds to grant citizenship to American ice dancer Isabella Tobias, who planned to compete at the Sochi Olympics together with local skater Deividas Stagniunas.
According to the constitution, an individual may receive a Lithuanian passport in exceptional case if he has great merits before the country and is deeply integrated into its society.   But the head of the Lithuanian state believes Tobias, currently ranked 13th in the world together with her partner, doesn't meet any of those requirements.  "The citizenship is, essentially, proof of a legal relationship with the state," Ruta Svetikaite, Head of the Legal Department of the Lithuanian President's Administration, told Delfi.lt. "It's not some kind of an act, based on which the person would have fewer problems in coming to the country and benefiting from it. The citizenship is not a gift. It's not a governmental award."Tobias has been competing with Stagniunas since 2010, winning two Lithuanian champions' titles since then. But the 21-year-old needed to become citizen in order to defend the Baltic state's honor at the Olympics.   The passport denial became a huge a blow for the Lithuania's Figure Skating Federation, who pinned high hopes on the pair.  "Of course, I'm shocked," Lilia Vanagene, Federation's president, said. "I can say nothing about Isabella's future or on the future Deividas at the moment. We're preparing for the European championships at the moment, the work continues."The president's decision left Stagniunas speechless as he reacted by stating: "What can I say? I have no words." The 27-year-old ice dancer has already been in the same situation as his previous partner, Katherine Copely of the US, was also denied Lithuanian citizenship before Vancouver 2010.
You can share this story on social media: