List of Russia's top female sport stars revealed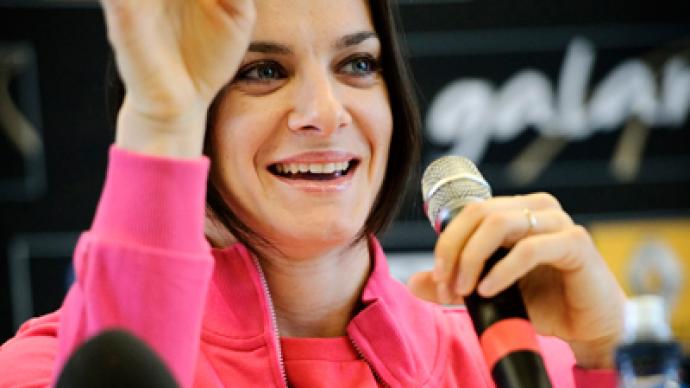 Pole vault queen, Olympic champion Elena Isinbayeva has been named the most successful Russian female athlete.
The poll has been held anonymously by the RIA and R-Sport news agencies among the acting Russian sportsmen and officials, including Captain Russia Andrey "AK-47" Kirilenko, ice hockey stars Aleksey Yashin, Sergey Fedorov and Aleksandr Radulov and a dozen other distinguished names. The respondents were first to decide on the list of 30 names, and then rated them according to their sympathies. What mattered most, of course apart from sporting achievements and sex appeal, was how each sportswoman promotes her discipline.Biathlete Olga Zaitseva and tennis star Maria Sharapova have joint Elena Isinbayeva, who has recently renewed her indoor world record, to conclude the top three.The top ten looks as follows:Elena Isinbayeva (pole vault)Olga Zaitseva (biathlon)Maria Sharapova (tennis)Evgenia Kanaeve (artistic gymnastics)Ekaterina Gamova (volleyball)Natalia Rogozina (boxing)Natalia Ishchenko (synchronized swimming)Olga Kaniskina (speed walking)Ilona Korstin (basketball)Vera Zvonareva (tennis)Casting a glance at the full list of 30, it is evident that tennis and athletics boast the most representatives.
You can share this story on social media: