Lightning Bolt sets another world record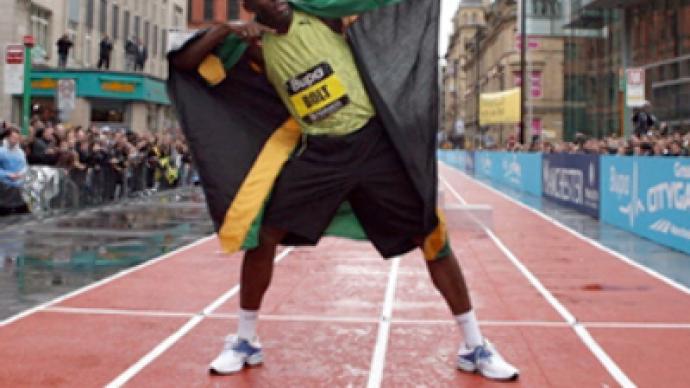 Usain Bolt has set yet another world record. The triple Olympic champion is now the fastest in the world at 150 meters after winning a street race in Manchester, AP news agency reports.
Bolt roared out of the blocks in the rarely run event. Despite only recently recovering from a car accident and putting the poor conditions behind him, he left the rest of the field in his wake and cruised to a world record time of 14.36 seconds.
The stunning performance saw Bolt cover the last 100 meters in an incredible 8.72 seconds.
Bolt was pleased with the win, but said it could have been even faster if he had not misjudged the length of the track.
"Yeah, I was running definitely. I would say. But my agent told me that the finish of the race was at the clock and I was still running after the race was done actually. I think I went 15 meters more if you actually watch the race," Usain Bolt said.
The sprinter also denied recent newspaper reports claiming he didn't want to defend his Olympic title at London 2012.
"Me, I never said that. I could never say that, it's always great to go and defend your title, so I could never have said that," he stressed.
Bolt had another reason to visit Manchester at the weekend. He's a great Man United fan and he was at Old Trafford on Saturday witness his teams' 0-0 draw with Arsenal, which allowed United to win the league for the 18th time.
You can share this story on social media: