Olympic champs on top at Moscow figure skating worlds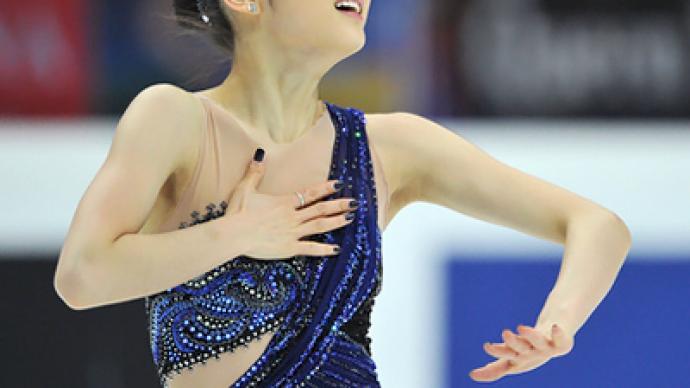 South Korean figure skater Kim Yu-na has taken the lead after the women's short program at the ongoing World Championships in Moscow.
The reigning Olympic gold medalist scored 65.91 points for her performance to the music from the "Giselle" ballet, outdoing second-place Miki Ando of Japan by just a third of a point. Ksenia Makarova of Russia earned 61.62 points to take third, while fellow countrywoman Aloyna Leonova is still in the hunt for a medal in fifth place.    Meanwhile, favorites Tessa Virtue and Scott Moir from Canada captured the short dance as the Vancouver Games winners finished with a score of 74.29.Americans Meryl Davis and Charlie White are close behind with a score of 73.76, while France's Nathalie Pechalat and Fabian Bourzat are in third. Russian dancers Ekaterina Bobrova / Dmitry Soloviev and Elena Ilinykh / Nikita Katsalapov were fifth and sixth, respectively. The women's free skate as well as the free dance are scheduled to take place on Saturday.
You can share this story on social media: