Batukhan wins in front of home fans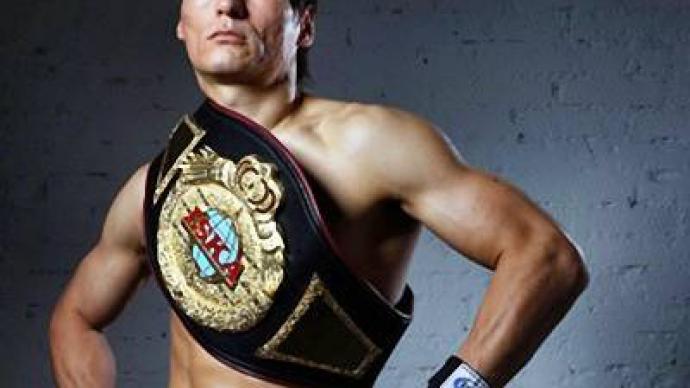 Kickboxing super-champion, Batu Khasikov, has collected a hardfought victory over Warren Stevelmans of South Africa in front of a packed football ground in his native Republic of Kalmykia.
The main event of the "Battle of Kalmykia" tournament turned out to be an unexpectedly close contest, with the fighters being unable to seriously hurt each other.
Favorite Khasikov managed to force his opponent to lose balance and go down on the floor only in the third round.
It wasn't a knock-down, but the referees might have had the episode in mind when they awarded the victory to the Russian by a split decision.
After the bout Batukhan stressed that he had always dreamt of organizing a big fight in Kalmykia, but added that competing at home put him under some serious pressure.  "It was very hard for me today," the 31-year-old said. "I was very nervous. I must give credit to Warren. He's a real warrior."
Khasikov holds six different kickboxing titles, including the belts of K-1 and W5 World Champion.
You can share this story on social media: