Judo gold opens Russia's Olympic medal account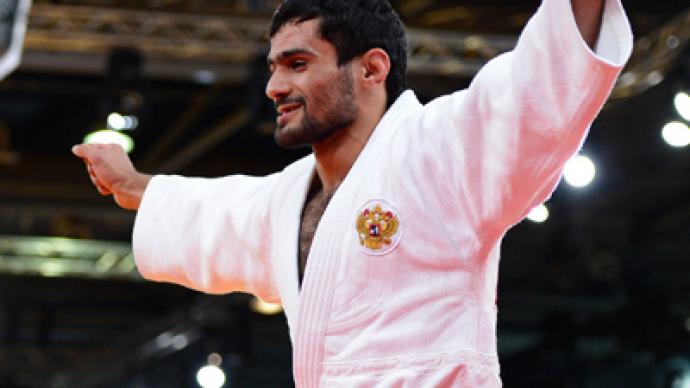 Russia's Arsen Galstyan has breezed past hot favorite Hiroaki Hiraoka of Japan in the men's judo 60kg final to claim a gold that few had expected, thus winning Russia's first medal in London.
The Russian needed just 40 seconds to finish his opponent off in the decider with an ippon – an automatic winning score.
"I managed to catch my rival unawares, I felt the right moment and made the throw," Galstyan told Sportbox.ru. "I was very nervous, despite looking calm – the appearance may be deceptive. But I was very well motivated against all opponents."
"Here, at the arena I understood that I'd be Olympic champion. My aim has always been gold, that's what I came here for," the he added.
The 23-year-old dedicated his victory to those who were suffering from the flood which took 172 lives and damaged over 13,000 homes in Russia's Krasnodar Region in early July.   
"I hope my medal will somehow lighten the lives of those poor people," he told Sport-Express newspaper.
In the semis, Galstyan had dealt with another big name, reigning world champion and top seed, Rishod Sobirov of Uzbekistan.
"Russia's first gold in London. Judo. Arsen Galstyan. Cool! Molodets!!!" Prime Minister Dmitry Medvedev, who heads the country's delegation at the Games,  wrote on his Twitter page a few minutes after the victory.
It's the first gold that Russia's judokas have won since the home Olympics in Moscow 1980.   
Meanwhile, Sobirov and Brazilian Felipe Kitadai shared the bronze medals in the event.
You can share this story on social media: