Isinbayeva to quit in two years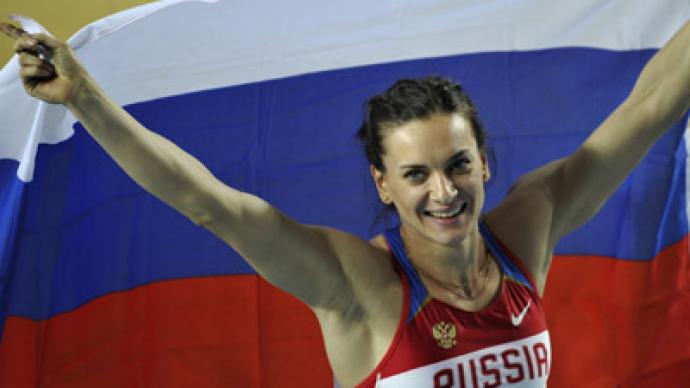 Pole vault queen, Elena Isinbayeva, says she plans to finish her impressive career in two years, but for now the Russian is fully concentrating on becoming a three-time Olympic champion in London 2012.
"For me, I decided that another two years and then I will retire," Isinbayeva told Laureus.com. "Training becomes difficult, hard, and of course, every year the body is getting older and it becomes harder and harder to prepare for competition."
The Russian, who is the current the women's pole vault outdoor (5.06) and indoor (5.01) world record holder, is going to turn 30 in June.  
"I enjoy competition more than training. When I'm on the track, I always think, 'Oh my goodness it's so easy'. Why can't it be all the time the same? But once I get off the podium, I was like, 'Oh, I'm too tired for the training'," she added.
But, despite all the hardships in training, Isinbayeva sees no worthy opponents for her at the upcoming Olympics, with gold being the only goal.  
"In London, my main competitor will be myself because I know how high I can jump and I know that height is almost impossible for my rivals," she stressed. "I am not worrying about the Olympics. I am confident because I know that right now everything is fine in my life."
During her impressive career Isinbayeva has won two straight Olympic golds in Beijing 2008 and Athens 2004 as well as two indoor and four outdoor world titles.
The Laureus Foundation named her World Sportswoman of the Year in 2007 and 2009.
You can share this story on social media: