Ilyumzhinov re-elected FIDE president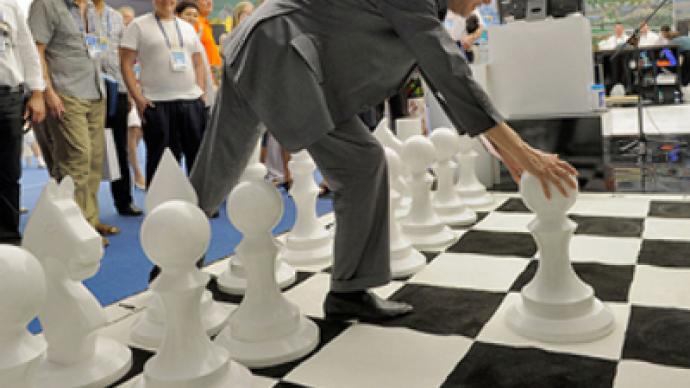 Kirsan Ilyumzhinov has been re-elected president of the World Chess Federation (FIDE) at the 81st FIDE congress held in the Russian Siberian city of Khanty-Mansiysk.
On Wednesday evening, Ilyumzhinov got the support of 95 delegates of national chess federations. The congress had 167 participants from the national federations of FIDE countries. Ilyumzhinov's main opponent, 12th World Chess Federation champion Anatoly Karpov, got the support of 55 delegates.
Ilyumzhinov has been heading the organization for nearly 15 years already, and during his presidency the sport has made a significant improvement. FIDE was officially recognized by the International Olympic Committee. Implementation of anti-doping rules in chess and the unification of FIDE and the Professional Chess Association (PCA) are among Ilyumzhinov's most notable achievements as a FIDE president.
Apart from his work in FIDE, Ilyumzhinov has for 17 years been a governor of Kalmykia – a republic in southern Russia. His mandate expires in October and he has already stated that he will not run for another term.
You can share this story on social media: