Ukraine's top gymnast wants to compete for Russia
Published time: 12 Nov, 2012 11:59
Edited time: 12 Nov, 2012 15:59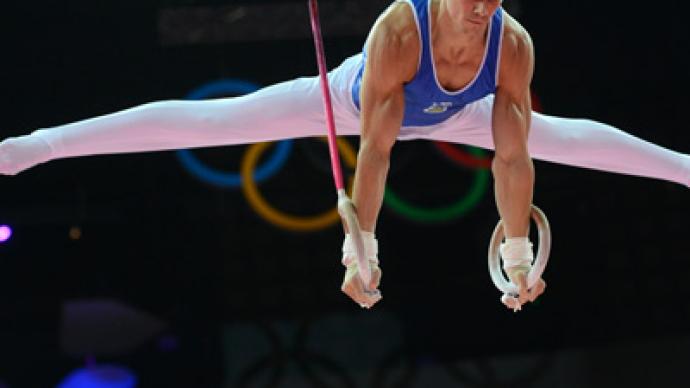 Ukraine's best gymnast Nikolay Kuksenkov, who twice finished fourth at the London Olympics, has decided to compete for the Russian national team.
The team's coach Valentina Rodionenko says it was Nikolay's decision and that Russia didn't influence him at all.
"Every sportsman has the right to choose where to live and which country to compete for," the R-Sport news agency quotes her as saying. "We didn't lure him from Ukraine. He always said he wants to compete for Russia because he feels himself a Russian."
According to Rodionenko, most of Kuksenkov's relatives were born in the central Russian town of Vladimir.
"He contacted us a month ago and voiced a desire to move to Russia. Since he was a member of the Ukrainian team he needs to get a release from the country's gymnastics federation and the Olympic committee. There shouldn't be any other obstacles," said Rodionenko, adding that the Russian team doesn't want his move to become a stumbling block between the two federations.
The 23 year old competed for the Ukrainian national team at the2012 Summer Olympics in the Men's artistic team all-around and the Men's artistic individual all-around and finished fourth in both events.