"I want to be the next Rory McIlroy"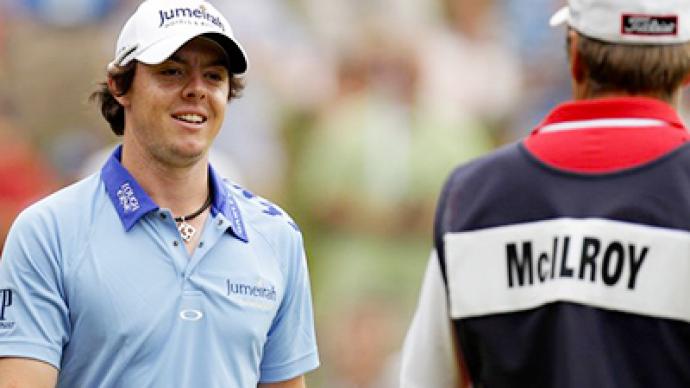 The Faldo Series development program for young golfers has once again come to Moscow to help produce a Russian champion, like 22-year-old US Open champion, Rory McIlroy.
British six-time Major winner Sir Nick Faldo founded his series in 1996 and a plethora of champions have already developed through the system, including the likes of US Open champion, Rory Mcllroy and Yani Tseng, the youngest player, male or female, in the modern era, to win four major championships.Could the scheme have any better advertisement?"It's great for us to be able to say that the whole program does work. You can see kids here today saying: 'I want to be the next Rory Mcllroy,'" Matthew Faldo, Nick Faldo's son, said.It is the fourth time the Faldo Series has come to Moscow, and the event offers a unique chance for Russia's young golfers to show off their skills and gain tournament experience.And, under the inspiring supervision of Faldo's personal coach, Keith Wood, the kids could hardly help but grow to love the sport, and progress quickly."Every year I come back I see the difference, which is fantastic, which is a credit to your whole golf development. They're a year older each time. So physically they are changing and with that their golf swings are changing. And I think that if you can continue to develop the techniques through your coaching then there's no reason why you can't really aggressively progress your golf," Wood said.With Faldo's assistance, the young players get ready to take the next step, and break into the professional ranks.A small country like Northern Ireland perhaps might not have expected to produce such a talented young major winner as Mcllroy.So, the idea is that – with great passion and determination – future champions can appear from anywhere.The Faldo Series aims at producing future champions, and they search for young talent all around the world.This year, thousands of teenagers will take to the courses in 35 tournaments, in 25 countries to drive, chip and putt their way to the 15th grand finale, which will be held in Northern Ireland in September.