Charity golf cup raises record tally for needy children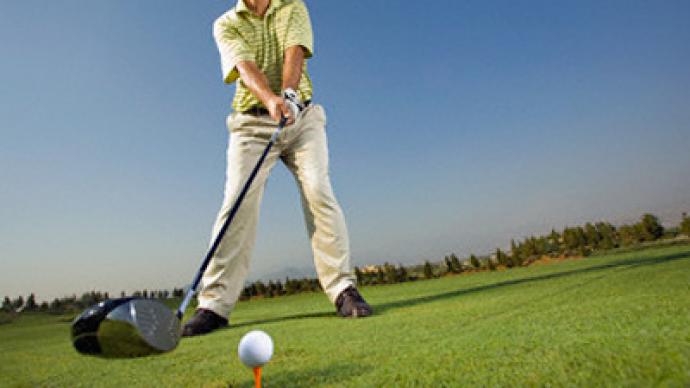 International Children's Day is celebrated on Wednesday with the Golf Russian President's Cup taking to the course for the 16th time to raise money for kids' charities. RT joined up with the competitors at Le Meridien Golf club in the Moscow Region.
It is hard to call it a contest, as few people care how far you can hit the ball, with taking part rather than winning at the top of the agenda. The event is aimed at helping children in need. That particular mission has been successfully implemented since 1996. This time a record $180,000 was raised."The tournament is well-known for its charity traditions. Many Moscow Region schools were equipped with computers previously. And of course a lot of money is raised every year to help children's hospitals and other associations," explains golf pro Andrey Novoselov.Despite there being no pro golfers on the list, it still remains an interesting competition, with the teams featuring local businessmen and ambassadors, no less, and with a youngster who developed their skills through the youth system of the club in each side.Thus another vital aim is fulfilled – more children taking to the greens, meaning the up-and-coming golf talents will get to shine on courses in the near future. But for now it is about getting proper medical treatment, which is the real victory of the annual tournament.
You can share this story on social media: