Gazprom to spend $130 mln on Russian Olympians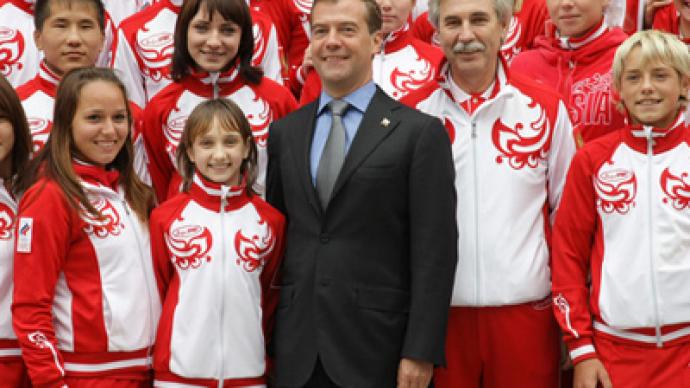 The Russian gas and oil giant Gazprom will reportedly pour more than US$130 million into the country's Olympic teams to help their preparations for the 2012 London and 2014 Sochi Games.
The news was published by the Russian Vedomosti paper, which cited sources in the country's Olympic Committee and the president's administration. The paper claims Gazprom is not planning to sign any sponsorship contract. The funds will be laid out as donations and will be mainly allocated to hi-tech equipment, cash bonuses for sportsmen and salaries for foreign coaches.Earlier it became known that the Russian government also plans to earmark around $330 million to the country's Winter Olympic team.   Around $110 million was spent on Team Russia's preparations for the 2010 Vancouver Winter Games, which ended in a shocking and disappointing failure for the country's sportsmen, who finished 11th in the overall medal standings.
You can share this story on social media: