Russian cyclist Galimzyanov confirms doping use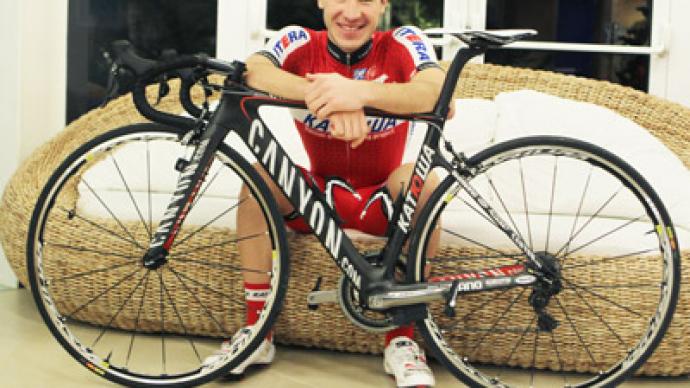 The leader of the Russian cycling team, Denis Galimzyanov, has confessed he has used forbidden substances and apologized to his colleagues and friends.
On Monday, the International Cycling Union (UCI) informed the Katyusha team that erythropoietin, or EPO, was found in a urine sample taken from their rider on March 22. "I recognize the fact that I used a prohibited drug," Galimzyanov said in a statement. "I  take full account for my actions. I'm sorry that such a thing happened. I want to apologize to the team, the guys, with whom I worked, and the fans, whom I disappointed. I'm ready to serve an appropriate punishment."
The 25-year-old has the right to appeal and demand his backup "B'' sample be tested, but his confession means such measures won't be necessary. "I'd like to stress that the (Katyusha) team has nothing to do with what happened," the rider added. "Nobody within the team knew and couldn't have known what I was doing. It was my decision and my responsibility."The Katuysha team have suspended Galimzyanov from taking part in all competitions and advised him to fully cooperate with anti-doping officials.
Sprint specialist, Galimzyanov, won the prestigious Paris – Brussels race last year and was considered one of Russia's hopefuls for the London 2012 Olympics, which he'll now surely miss.
EPO is one of the most widely used modern stimulators, with Russian biathletes Dmitry Yaroshenko, Ekaterina Yurieva and Albina Akhatova all currently serving two-year bans after it was found in their systems.
You can share this story on social media: