Former chess world champ to play convicts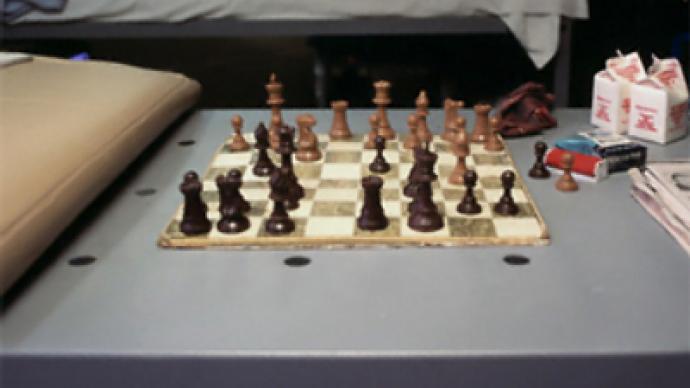 Chess grandmaster and former undisputed champion of the world, Anatoly Karpov, will play an online chess tournament with a Krasnoyarsk prisoner Sergey Bryukhov and his fellow inmates.
Bryukhov's participation in the tournament is no surprise, as he is the Krasnoyarsk regional champion, a source in the region's prison administration reports.
During the online game, Karpov will be in Moscow at the Russian prison administration headquarters. The tournament, during which several Russian prisoners – including the Krasnoyarsk champ Bryukhov – will challenge Karpov, will be held via the Internet through webcams and a special program called 'Chessboard'. This will be the first time this kind of event has been held in Russia.
However, this is not the first time Bryukhov will meet Karpov on a chessboard. Two years ago, Karpov visited Sergey's prison for a simultaneous chess display. Sergey's team lost back then and now Bryukhov has a chance to get his own back.
Anatoly Karpov was undisputed World Champion from 1975 to 1985, and repeatedly challenged Garry Kasparov to regain the title from 1986 to 1990. Then he was FIDE World Champion from 1993 to 1999. For his decades-long standing among the world's elite chess players, Karpov is reckoned as one of the greatest players of all time.
You can share this story on social media: