Fedor aware of Rogers's weak sides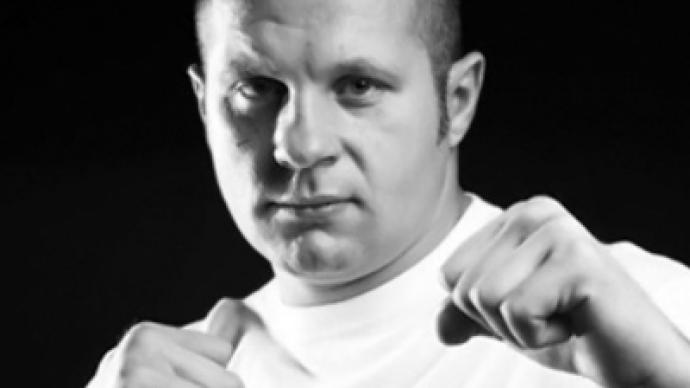 The best Mixed Martial Arts fighter in the world Fedor Emelianenko is gearing up for his bout against Brett Rogers. Emelianenko will face the American in Chicago on November 7.
This will be the world-famous Russian's first fight to be televised live on CBS in the United States, and on the First Channel in Russia.
Emelianenko will make his cage-fighting debut having previously fought only in the ring.
The man called "The Last Emperor" has been beaten only once in 32 bouts, which was after an accidental but illegal elbow kick in his fight against Japan's Tsuyoshi Kohsaka.
His opponent Rogers is unbeaten in ten outings.
The American is eight centimeters taller and 14 kilograms heavier than Emelianenko, but the Russian says he knows how to knock bigger opponents out.
"Yes, he is bigger than me. And his main advantages are a perfect hook and physical presence. But Rogers isn't very well prepared technically," said Fedor before adding: "Believe me, we know his weak sides. My task now is to capitalize on it."
You can share this story on social media: