Ishii is very strong – Fedor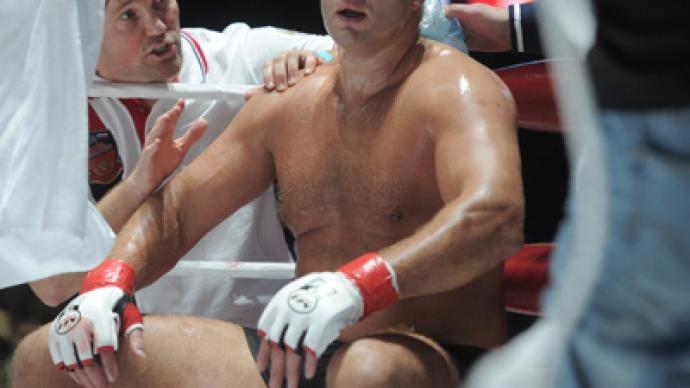 MMA legend Fedor Emelianenko says he doesn't agree with experts who believe his upcoming bout against Satoshi Ishii of Japan will be a walk in the park.
­"He's a serious opponent, very strong and a good wrestler," Fedor told Rossiya 2 channel. "The main thing is that he uses all of his best qualities."
Emelianenko has just returned from the Netherlands where he prepared for the fight against the 2008 Olympic judo champion, which will become the main event at the he traditional New Year's Eve martial arts fest in Tokyo's Saitama Super Arena on December 31.
"We'll look at the circumstances in the ring," the Russian added. "We'll look at how Ishii is going to move. What he would be able to offer and what I would be able to offer in return."
Fedor added that he doesn't at all regret missing the New Year celebrations. The most important holiday for the 35-year-old is Orthodox Christmas, and he's sure to be with his family on January 7.
The Tokyo match is going to be special for both fighters. It was in Japan that Emelianenko (32-4-1) made his name in the early 2000s, while Ishii (4-1-1) decided to switch to MMA after watching Fedor in action and has always dreamt of facing his hero.