Japanese Olympic champ to become Fedor's New Year present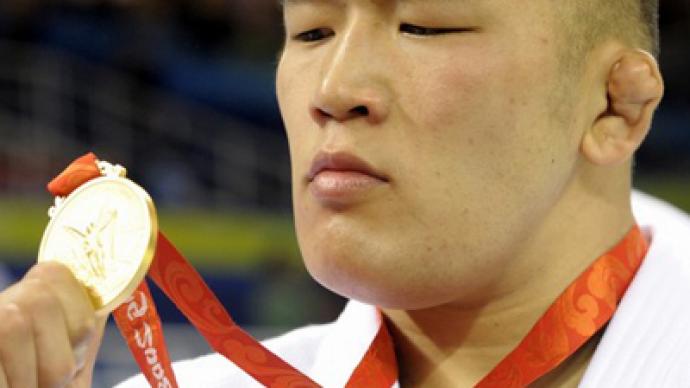 The media has learned the identity of the next rival of Russia's MMA legend, Fedor Emelianenko, with the bout likely to take place in Japan on New Year's Eve.
­According to MMAMania website, it is 2008 heavyweight Olympic judo champion Satoshi Ishii who will step into the ring against the Baddest Man on the Planet.  
At the age of 24, the Japanese fighter is considered one of the mixed martial art's prospects, boasting a record four wins, one draw and one defeat.
Emelianenko has just ended a three-match losing streak by beating Jeff Monson of the US in a unanimous decision over the weekend in Moscow.
After the bout it was announced that the Last Emperor is to fight again in 2011, with Japan being the most likely venue.  
MMAMania adds that there is no 100 per cent guarantee that the clash between Fedor and Ishii will take place as the Japanese fighter is notorious for his difficult character and has unilaterally terminated agreements in the past.
He recently reneged on a promise to return to judo and compete for the US in Rio 2016 Olympics.
But it may different this time as it was Fedor's example which persuaded Ishii to start an MMA career. 35-year-old Emelianenko has held 24 bouts in Japan where he enjoys huge popularity.