Ekholm wins individual gold in Khanty-Mansiysk, Russian women still without medals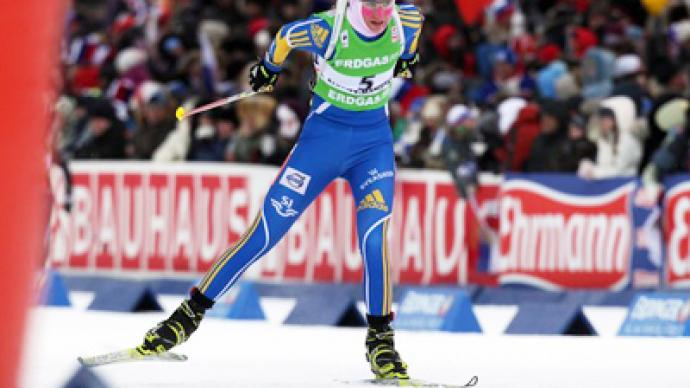 Sweden's Helena Ekholm has cruised to golden triumph in the women's individual race at the Biathlon World Championships in Russia's Siberian town of Khanty-Mansiysk.
Ekhom, who was the only athlete not to commit any misses, needed 38 minutes and 43 seconds to cover the distance of 15 kilometers. Tina Bachmann of Germany was second some two minutes 15 seconds behind, while bronze went to Ukraine's Vita Semerenko.   The Russian coaches decided to withdraw Olga Zaitseva from the individual race due to the athlete catching a cold. The doctors are currently working on making the 32-year-old fit for the upcoming mass start and relay races.Without their leader, the Russian girls failed to produce a descent result, with the best of them Ekaterina Yurlova finishing only 7th. Natalya Guseva, Anna Bogaliy-Titovets and Yana Romanova, all from Russia, showed 14th, 21st and 36th results, respectively. With three days remaining, Team Russia have so far grabbed only one medal at the home event as Maksim Maksimov took silver in men's individual race.    Germany lead the medal count, with two golds and three silver medals.
You can share this story on social media: