Chinese divers perfect at Moscow's World Series event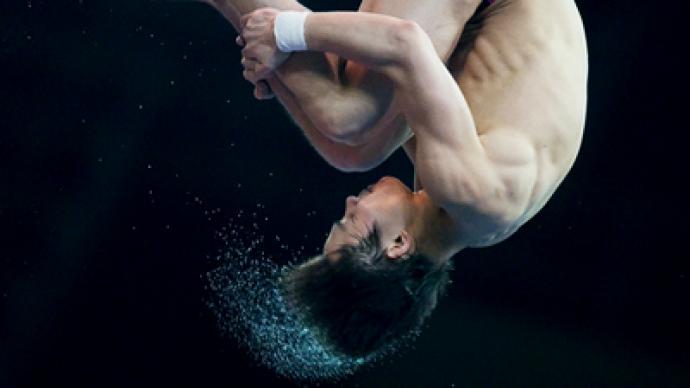 China's dominance of world diving continues as they took all four golds on offer at the latest World Series event in Moscow.
China was expected to be on top and the signs were ominous for the rest early on, as He Zi easily took gold in the women's springboard, as she blew away the others.Russia's only hope, Nadezhda Bazhina, saw her dream shattered after a jump which got the twos and threes it deserved from the judges, and she finished last.The Russians had higher expectations in the men's synchronized three-meter springboard where two-time Olympic champion, Dmitry Sautin, teamed up with Yury Kukanov.However, after a promising start, they fell away in the later rounds, as the Chinese pair of Ka Qin and Youtong Luo claimed yet another first place finish for the Chinese, as Germany and Ukraine completed the podium lineup. The German duo said the Chinese are just unstoppable at the moment.The women's 10-meter synchronized platform was the penultimate event of the night.Russia had reason to believe they could challenge the Chinese in the form of Yulia Koltunova and Daria Govor, who won Gold at the recent European Championships in Italy.However, they were let down by a couple of poor dives in rounds three and four.But such was China's dominance, that even had the Russian pair been perfect, it is unlikely they would have been able to catch the Chinese pair, who were just sensational as they took home the country's third straight gold.China had the chance of completing a clean sweep in the men's 10-meter platform. And from the opening couple of rounds it was clear that would be the case.Qui Bo, drew gasps from the crowd, and 9.5's and 10's from the judges, as he was in just a different class to the rest.However, there was a little conciliation on what was a poor final day for the Russians as Viktor Minibaev finished third, to claim the country's only podium finish of the evening.
You can share this story on social media: