Disabled people outraged by Paralympics 'discriminatory' ticket rules
Published time: 16 Aug, 2012 14:00
Edited time: 16 Aug, 2012 18:00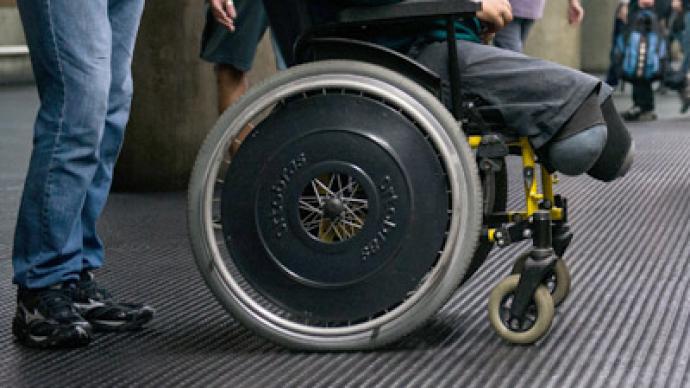 With just a few days before the start of the Paralympic Games in London a major scandal has erupted after it turned out that disabled parents will not be allowed to sit with their families while watching the games.
According to the 'discriminatory' rules only one accompanying adult could join wheelchair-users in the stands while children need to sit with at least one able-bodied adult. In other words, disabled people cannot be seated with their young children in the wheelchair area.
The ruling seemed nonsense for disabled mother-of-two Beth Davis-Hofbauer. The 32 year old launched a petition on Change.org which has been supported by more than 12,000 people.
"They wouldn't even allow me to pay full adult price for the children to sit on my lap. They said my kids, would have to sit somewhere else – which of course they could absolutely not," the Daily Mail quotes her as saying.
"I felt non-human. It's because I'm in a wheel-chair. I cannot believe that at this event, which could inspire a new generation of athletes, has a discriminatory ticket policy. Quite apart from these practical considerations I want to share this special occasion with my family," she also said.
Given her husband accompanies her, another adult would have to buy a ticket to sit with her children – something which made her scrap her Paralympic plans.
"We like to do things together, despite me being in a wheelchair," she said.