Martial arts booming in Dagestan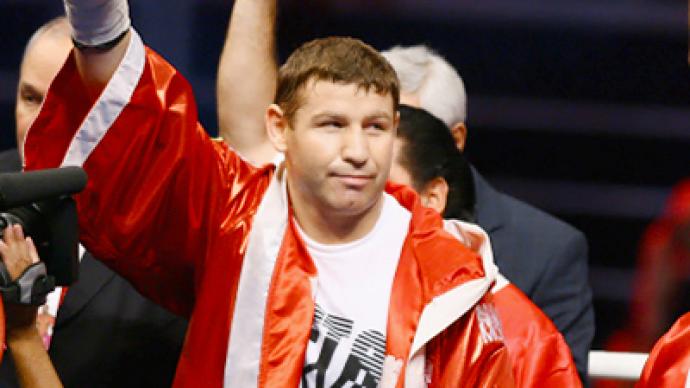 Freestyle wrestlers from Russia's republic of Dagestan look a safe bet to add a sizeable number of medals to Russia's Olympic coffers, but other martial arts are also widely practiced in the region.
Dagestan is Russia's southernmost republic situated on the Caspian Sea, bordering Azerbaijan and Georgia.The republic, little-known around the world, is now uniquely represented at the headquarters of the International Federation of Associated Wrestling Styles in Vevey, Switzerland.In recognition of its achievements in wrestling, the sport's governing body, FILA, has unveiled a statue of Dagestan's most prominent athlete, Ali Aliev. As the first world champion from Dagestan – a title he defended five times – he paved the way for 15 Olympic champions from his home republic in the ensuing years.It is largely thanks to Ali Aliev that there are now thousands of boys in Dagestan who are keen on continuing the fine local tradition of domination of the international wrestling scene.   "International recognition of Ali Aliyev is a token of respect towards Dagestan and its contribution to the development of wrestling worldwide. I am sure that our wrestlers will deliver new victories and add to the glory of Russian sport. Hopefully the flag of Russia will be raised in their honor at the upcoming Olympic Games in London," Magomedsalam Magomedov, the president of Dagestan, said. However, wrestling is by no means the only Olympic combat sport at which Dagestan looks destined to shine: half of Russia's taekwondo team hoping to go to the 2012 London games hail from Dagestan. And that is a legacy the coaches want to continue as they lure more kids into the gym."You must talk to each child personally. If you don't talk to them, the result will be nil. We visit schools and talk to the kids, and in this way we draw them into sports. We coach them and see to it that they keep moving up," Sayid Djamaludinov, head coach of Dagestan's taekwondo team, said.  Another Olympic sport where the locals have excelled is boxing. Sultan Ibragimov achieved the accolade of becoming a pro and the WBO heavyweight champion of the world.  He started right here in the town of Kaspiysk which is lovingly dubbed little Cuba in Dagestan due to the large number of boxers schooled here.Over the last 14 years, fighters from Dagestan have never dropped off the podium in Russia's amateur nationals.All that while winning World, European and Olympic gold medals."These kids are so full of passion. I'm jealous, but in a good way, because when I was young, the facilities weren't as good. Today, the government supports sport, and things are better. I feel truly happy when I see these kids," Gaidarbek Gaidarbekov, 2004 Olympic boxing champion, said.  Dagestan strives to be at the forefront of other forms of martial arts too, such as the MMA, Thai boxing and karate which have now become popular in the republic.
You can share this story on social media: