Caucasus Shaolin breeding its own King of Kung Fu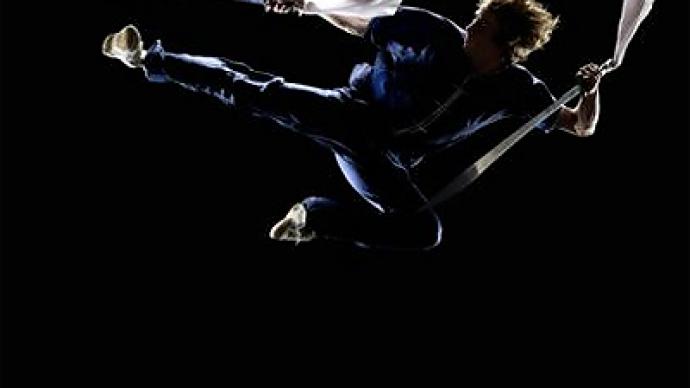 A martial arts school in the heart of Russia's North Caucasus has been celebrating after one of its students became the first non-Chinese to be named "King of Kung Fu". But that isn't the only thing that makes the school in Dagestan so exceptional.
"Five directions of the world" is a martial arts school for boys in Makhachkala, in Russia's southern republic of Dagestan. And some even call it the "Shaolin of the Caucasus". The school is located in Khalimbek-Aul, just over the mountain from the Dagestani capital. Over the years it has produced 10 world and 11 European champions, as well as Olympic gold and silver medalists in Beijing in 2008. Gusein Magomaev moved there with his wife in 1993 with just an idea and an intention to put it into practice. Now it's a fully-fledged educational facility that nurtures talent fro a young age through to graduation. "Five directions of the world: four geographic points, with space being the fifth one. It means that we're following the global laws applicable to all people in the world. We want these values to dominate over religious, national and other values. When people live in just four dimensions, it is a lower level. But as you add space, people become more developed spiritually. They are more patient, kinder and can live in peace with each other. We decided to develop those qualities through sports. Chinese martial arts have a deep philosophy, rich history and important values. So they are very effective in teaching. These are not just words for us. We can not lose our children, let them become terrorists," says Gusein Magomaev, the founder of the Five Directions of the World school. Gusein works and lives in the school and leaves only when his students take part in major competitions. But all the trophies eventually end up right here, at the Five Directions of the World. "This trophy is given at the end of each year to the winner of the Kung Fu World Cup. One of our students won this trophy. It is a very valuable prize. Basically, it confirms that he was the best fighter of the year," Gusein says. That fighter's name is Muslim Salikhov, who was also named the King of Kung Fu, becoming the only non-Chinese warrior in the world to be awarded this title. Though he graduated a while ago, Muslim still considers it an honor to come by his alma mater, to train and convey the philosophy on to the next generation. "This is really a unique school. First of all, it disciplines students. You are always doing something meaningful – practicing, studying, you have no free time. I think that it is very important for young people today, it doesn't leave room for bad things, drugs, terrorism, which is a big problem today. Sports can save young people, especially at our school. Kids practice, study, they are always supervised," Muslim Salikhov says. Though martial arts are the foundation of the school, education is equally, if not more, important in raising children. For now the school is out on spring vacation. So, Gusein Magomaev has some time to play with his grandkids. But that doesn't mean the faculty isn't active. While the students are away on the spring break, the teachers are busy preparing for the next term. The boys should be arriving quite soon for another semester of martial arts and learning. This school is now home for 300 boys from all over Russia. The martial arts specialization hasn't prevented them from being one of the country's top-rated in terms of education. Besides the gyms and other training facilities, it offers suitable classrooms, where according to teachers they become decent young adults. "Our motto is that if we graduate a half-literate student it's not the worst thing in the world. The worst thing for us is to graduate a badly-behaved student, so we pay a lot of attention to teaching them about values," says teacher Marina Kurbanova. Gusein Magomaev is more than a founder of this school and a martial arts guru. His artistic talent should not be underestimated, as his students may also witness his artwork each time they have a meal. And these paintings are also educational, showing the young buds that everything in this life should be accepted as a whole, in union with good and evil.
You can share this story on social media: