European Cycling Union President perplexed by Katusha's WorldTour license denial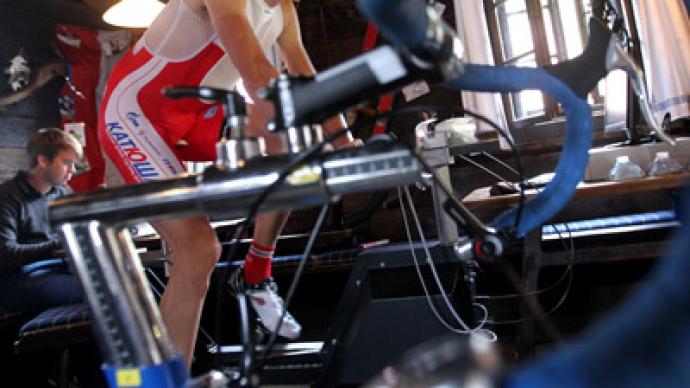 The Katusha Russian cycling team which was denied a World Tour license for 2013 on Monday has received official support from the president of the European Cycling Union.
The Cycling's world governing body, the UCI, crossed Katusha out of the list of 18 teams that were granted licenses for the 2013 season and therefore could take part in all the major races including the Tour de France. The team has to rely on wildcards into the three Grand Tours of France, Spain and Italy.With no reason behind the decision yet given, the team, ranked second in the world and featuring World No. 1 rider Joaquim Rodriguez, is threatening legal action if the ruling remains in force.The ECU president Wojciech Walkiewicz has backed the Russian team in his letter to UCI president Pat McQuaid."Depriving [Katusha] of a World Tour license is inexplicable," the R-Sport agency quotes Walkiewicz."I must admit that this fact worries me a lot. I know the Katusha team fulfilled all the requirements set up by the UCI in order to receive World Tour license," Walkiewicz wrote, before adding:"The sporting level, to which Katusha reached last riding season, is very high, if not the highest. Similarly, the organization of the team is perfect. Itera as a main sponsor secured the finance which is indispensable for Katusha to operate at the world's top level."Last year Katusha was the only World Tour-licensed team from Central and Eastern Europe."Development of cycling in this region is extremely important not only for the European Cycling Union. Popularization of cycling in Russia and former Soviet Union countries shall be priority also for the UCI," Walkiewicz stressed.The UCI has not yet commented.
You can share this story on social media: