Former American football coach charged for running Ponzi scheme
Published time: 17 Aug, 2012 13:23
Edited time: 17 Aug, 2012 17:34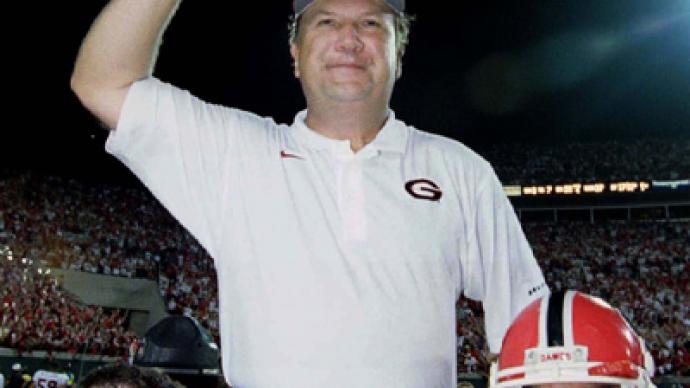 Jim Donnan, a former American football coach, has been accused of getting high-profile college coaches and former players to invest in a pyramid scheme, which allegedly brought him and his business partner millions of dollars.
The pair convinced investors to pour money into a liquidation company, which bought and resold appliances and furniture, the Associated Press reports, referring to a U.S. Securities and Exchange Commission representative. Donnan and Gregory Crabtree told investors the business was unique and profitable. The biggest sum invested by an individual was $4 million.
During three years of its existence the Ponzi scheme drew in funds of $80 million from nearly 100 investors, but only $12 million of that was used to buy merchandise. The remainder was returned to investors as false dividends or was pocketed by Donnan along with some of his family members, and Crabtree.
The fraud was uncovered in 2010, but it was only on Thursday that Donnan and Crabtree were officially charged.
While Donnan tries to justify himself saying he was being paid from legitimate profits, the SEC seeks to recover money Donnan allegedly remitted to two of his adult children and a son-in-law.
Donnan worked as the head football coach at Marshall University and the University of Georgia in the 1990s before starting a journalistic career as an ESPN analyst.