Russian women claim Chess Olympiad gold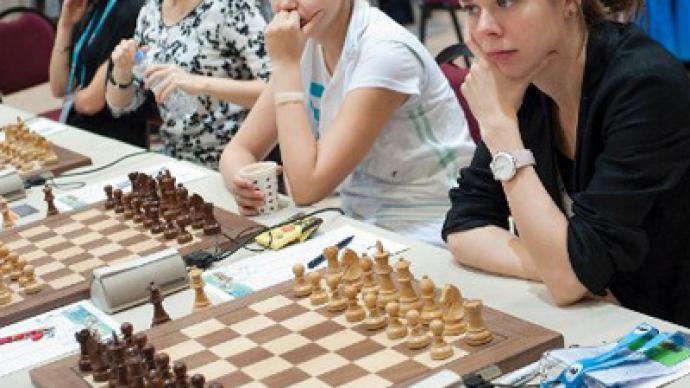 Russia's women's team have triumphed in the World Chess Olympiad in Istanbul, Turkey with the country also claiming silver in the men's competition.
The Russian quartet of Tatyana Kosintseva, Valentina Gunina, Nadezhda Kosintseva and Alexandra Kostenyuk collected a 4-0 win against Kazakhstan on the final matchday in the event.
Their main rivals from China lost points in their tie against Bulgaria, whom they only managed to beat with 2,5:1,5 score.
Despite the two top sides grabbing 19 points, it's Team Russia who took the gold, thanks to a better a tie-break performance.
The Russian women have defended their title from Khanty-Mansiysk 2010, but, according to Valentina Gunina, the current success came at a lot higher price. "We are proud, but indeed there is a big difference between these 2010 and 2012 Olympiads," she told World Chess Olympiad's official website. "In Khanty-Mansiysk we won 11 games in a row – and there was nothing to be sorry about. However, the real team is made only through defeats, when you have to overcome the obstacles and difficulties. This time we had hard times but we managed to do well. I am proud of what we have done."
Meanwhile, the Russian men's team have come away with silver at the Olympiad, repeating their result from two years ago.
Vladimir Kramnik, Sergey Karyakin, Aleksandr Grischuk and Dmitry Yakovenko scored 19 points after 11 rounds to finish level with Armenia, but came in second on technicalities.
You can share this story on social media: