CEV Champions League title goes to Kazan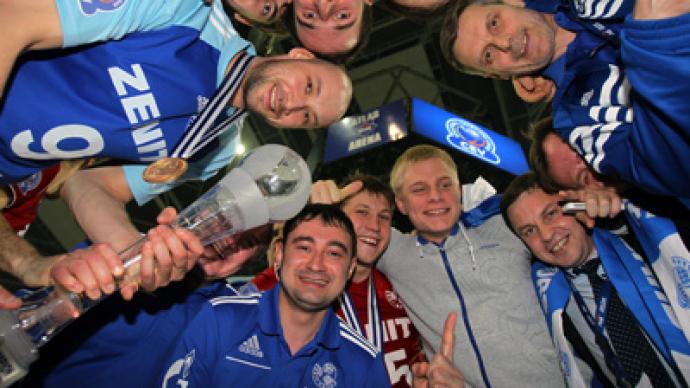 Lodz has proved to be the lucky city for Russia's volleyball champions Zenit Kazan, who repeated their 2008 Champions League success again on Polish soil.
Zenit clinched the title with a 3-2 victory over hosts Skra Belchatow on Sunday after a thrilling Final Four tournament. The Russians came from one set behind to edge their opponents 25-15, 16-25, 22-25, 26-24, 17-15.The final game will be long remembered by its spectacular kills, fierce stuff-blocks and blistering serves with 13,000 fans creating a raucous atmosphere. However, they fell silent after an ace from Russian international Nikolay Apalikov forced a fifth set tie-break."It was so emotional, it's hard to believe we won it," Zenit and Russia coach Vladimir Alekno said shortly after the game.Skra took a 5-1 lead in the decisive set but the Russians pressed on to win the match led by the free-scoring pair of Maksim Mikhailov (20 points) and captain Aleksandr Volkov (17 points)."Still I don't actually realize what has happened. I can't believe we managed to do it," he said in a television interview after the match.The hosts got a consolation when Mariusz Wlazly, the scorer of 25 points in the final, was voted the tournament's MVP while Michal Winiarski took the best receiver's award and Bartosz Kurek took the best spiker's award.Italian champions Trentino, who failed in their bid to win the trophy for the fourth consecutive year after losing to Zenit in the semi-final, grabbed third place after crushing Arkas Izmir in straight sets.
You can share this story on social media: